About Us
With the success of the original branch, the Northern Lights Foundation expanded to the Twin Cities in order to cultivate organizational growth in a new environment. Found Ken Larson's son, Michael Larson, spearheaded the expansion and assembled a board of directors to take part in serving the Twin Cities community.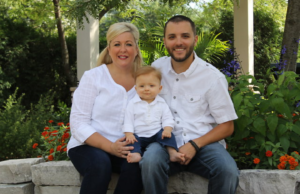 "The Northern Lights Foundation was a huge blessing to our family when our son Michael was in the Neonatal Intensive Care Unit (NICU). Michael was born at 26 weeks and spent 12 weeks in the NICU before coming home. Before he was born, I had been on bed rest for two weeks and I was off another six weeks after he was born. My job doesn't offer paid maternity leave, and we were unsure where the money to pay our bills and our mortgage was going to come from. Our hospital social worker suggested applying for a grant from the Northern Lights Foundation. We heard back from the Twin Cities branch letting us know that we were accepted, and with the grant we received, we were able to pay off our mortgage for that month. It took such a burden off of our shoulders!"
—Heather Irrthum
Since expansion
Distributed $15,000 to local families.
Partnered with Children's Minnesota, one of the top hospitals for pediatric care in the state of Minnesota.
Received the Gibney Award along with a $5,000 grant and was selected as the board's top choice.